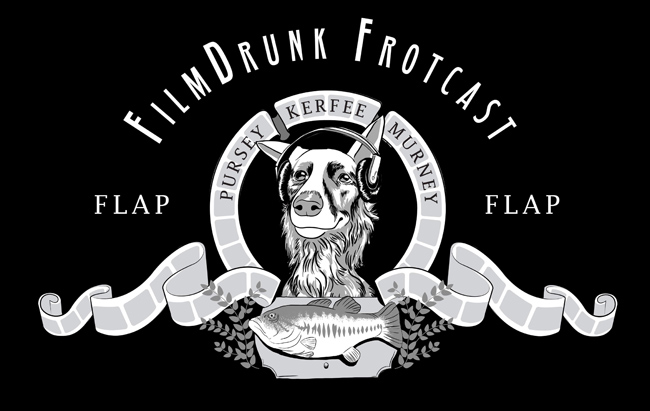 Hey, everyone. It's 2019, and that means 2018 is officially over! Congratulations to those of you who made it out alive. Although 2018 was a pretty shitty year for some people, for the Filmdrunk Frotcast it was actually pretty okay in terms of #content. Which is why we are pleased to give you not one but TWO Frotcast Best of 2018 episodes! Part 1 of the best of is available to the entire Frotcast family while part 2 is only available to our beloved Patreon subscribers. The Best Of's were edited by listener Peter Marez, so if you'd like to make a donation to his paypal or Venmo I'm sure he'd appreciate it. Don't worry, we also paid him for his work but if you really enjoy the episodes, maybe show him some love via murney.
Paypal: Paypal.me/ttmp22
These episodes include some of our best moments, stories, stupid characters from some of your favorite Frotcast guests and co-hosts including Justin Halpern, Joe Sinclitico, Joey Avery, Jane Harrison, Laremy Legal, Francesca Fiorentini, Matt Christman, Joey Devine, Kaseem Bentley, Allison Mick, Alison Stevenson, David Gborie, Jules Posner, Max Hartman, Zachary Johnston, Jeff May, Adam Todd Brown, Yusuf Roach, Red Scott, OJ Patterson, Jessica Sele, Steve Bramucci, Brian Abrams and Sebastian Gorka. As well as Matt Lieb, Vince Mancini and the human giant Brendan.
Part 1:
-Phone Matt
-New Frotcast Promo Codes
-Justin Halpern is a puta
-Homeless man on Haight
-"Bright" writer Max Landis discusses race and aliens
-"Muffin Man" freestyle
-Peter Jackson's ejaculate
-Justin Halpern talks Andre 3000
-Anti-semites DM Matt
-Matt Christman talks framing Steven Avery
-Joe Sinclitico's dog eats his butt
-Jane Harrison attacked by cat
-"Creepy spider" freestyle
-The Dick Devil
-Francesca gets Dan-handled
-"Barky little Dog" freestyle
-Digimon Hansou
-"Dracula Hotel"
-#Resistance Eminem roasts Trump
-Evanescence with Jessica Sele
-"Dracula Motel"
-Matt Explains Art
-Fight Yer Da
-Sex cults
-Matt's heroin stories with Max Hartman
-Horny Lieb
-Horse friends with Gborie and Jules Posner
-Justin's sign was defaced by Gary Oldman
-Joe's dramatic monologue
-Korn
-Marky Marks schedule
-Magical black man with Matt Christman and Jeff May
-"Mother F"
-Justin's Travolta story
-The nightgown
-"Pussy"
-Red Dead Redemption
-Alex Jones' Raw Water
-"Scat+Lion"
-The Meg
-Sean Penn is the worst
-Justin's dog story
-Quincy Jones
-"9/11 Birthday" freestyle
-Big Mouth Billy Bass
-Where everybody knows your name
Podcast: Play in new window | Download