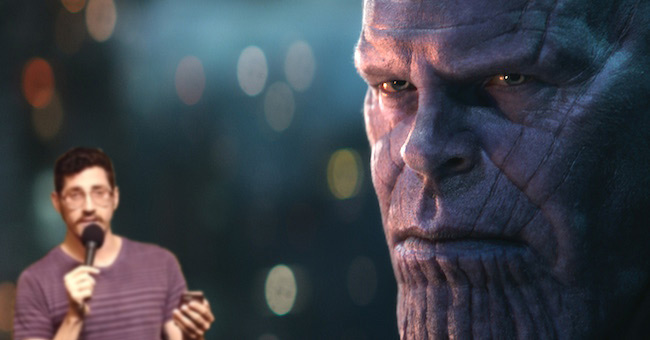 This week on the Frotcast, Kollin Holtz and Imran G join Vince in the Frotquarters, with Matt Lieb joining en route to his comedy tour in Vegas. The topic is Avengers: Infinity War, but we have a lot of #Content to get through before that. We find out new favorite campaign ad, discuss the White House Correspondents Dinner and whether comedy matters anymore. We discuss Dennis Miller and how he got so triggered. We discuss "The Redistribution Of Sex" article that got everyone so angry and how to save society from sexless angry dudes in general. We read excerpts from "The Adventures Of Fargo Lefty," one of the most insane books ever written, about vegan crack smoking murderers who love having butthole adventures. Finally, we discuss The Avengers Infinity War, by far the somethingest movie of something.
9:20 – Michelle Wolf and the White House Correspondents Dinner
15:00 – How did Dennis Miller get redpilled so hard and is he malfunctioning
25:20 – Incels. Can't live with 'em, can't kill 'em.
38:00 – The Adventures Of Fargo Lefty.
53:00 – Avengers: Infinity War, finally! (We generally warn before we spoil stuff)
Podcast: Play in new window | Download